Watch the CBS Reports documentary "Fighting for Haiti" in the video player above.
---
U.N. Secretary-General Antonio Guterres called Thursday for a robust international force to help combat Haiti's armed gangs and restore security in the impoverished nation, saying that a U.N. expert's estimate that Haiti needs up to 2,000 additional anti-gang police officers is no exaggeration.
Stressing that the U.N. is not calling for a military force or a political mission, Guterres appealed to U.N. Security Council members and potential contributing countries "to act now" to deploy a multinational force to help the Haitian National Police "defeat and dismantle the gangs."
The Caribbean nation has been asking for such a force since last October.
The U.N. chief, who visited Haiti's capital Port-au-Prince on Saturday, told reporters that criminal gangs have a "stranglehold" on the population. "The Haitian people are trapped in a living nightmare. Humanitarian conditions are beyond appalling," he said.
Guterres spoke ahead of a Security Council meeting later Thursday on his report on Haiti and following Wednesday's press conference by the U.N. independent expert for Haiti, William O'Neill, who concluded a 10-day trip to the country last week.
O'Neill estimated that Haiti needs 1,000 to 2,000 international police with expertise in organized criminal gangs and their financing, as well as in kidnappings and urban operations. He stressed that the quality of the officers is more important than the quantity.
O'Neill, an American lawyer who has been working on Haiti for over 30 years and helped establish the Haitian National Police in 1995, told reporters: "I have never seen the situation as bad as it is now."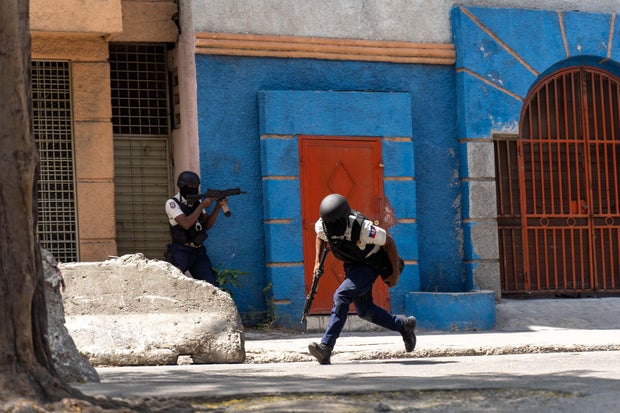 Secretary-General Guterres, asked about O'Neill's estimate, said the right number for an international force needs to be assessed but that it should be "a meaningful number," and that he believes the U.N. expert's numbers "do not reflect any exaggeration." He added that the police also need financing, training and equipment.
Guterres called for simultaneous action on three fronts — restoring security, working toward a political solution that restores democratic institutions and addressing urgent humanitarian needs. He called on donors to respond quickly to the U.N. appeal for $720 million to help more than three million people, which is only 23% funded.
The U.N. chief said these three steps are vital to break Haiti's cycle of suffering and create a path out of the current crisis.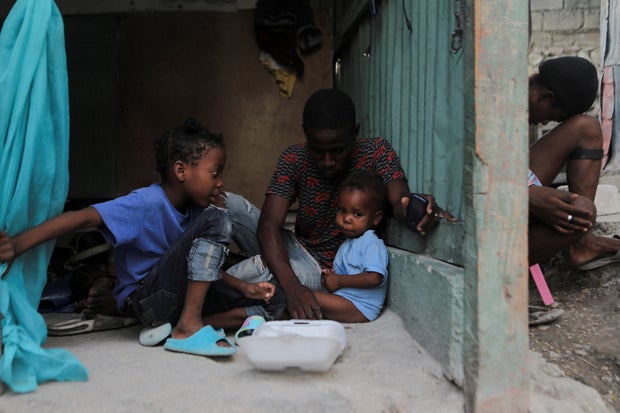 The gangs have grown in power since the July 2021 assassination of President Jovenel Moïse and are now estimated to control up to 80% of the capital. The surge in killings, rapes and kidnappings has led to a violent uprising by civilian vigilante groups that have killed nearly 200 people since April in their fight against suspected gang members.
O'Neill said he met with senior Haitian National Police leaders, including the inspector general, and they told him they are committed to seriously looking at the integrity and competence of all officers and for evidence of misconduct, abuse of power, criminal activity or collusion with the gangs.
He said the inspector general told him 80 officers have been suspended and are under investigation for misconduct or criminal activity, and that police participation in a vigilante justice movement called "bwa kale" is also being investigated.
O'Neill said he plans to meet council members and other countries active on Haiti over the coming week to discuss his visit and recommendations, including an immediate arms embargo as well as deployment of international police experts.
In:
War
Haiti
United Nations
Thanks for reading CBS NEWS.
Create your free account or log in
for more features.