This report includes graphic details of animal abuse that some readers may find disturbing. 
---
A global ring accused of producing and spreading videos of monkeys being tortured and even killed has been exposed by an investigation by the BBC's World Service. At least 20 people in the United States and two in Indonesia are under investigation, including an Oregon man who was indicted last week.
The investigation found hundreds of customers in the U.S. and other nations had joined social media groups used to share the disturbing content and were paying to see the torture of long-tailed macaques, even requesting specific forms of abuse.
According to a statement from the U.S. Attorney's Office for the District of Oregon, David Christopher Noble, 48, was arrested on June 13 and charged two days later with having "knowingly conspired with others to view, encourage, and fund animal crush videos as part of an online group using an encrypted chat application."
"As a group administrator, Noble paid for the creation of and celebrated videos depicting the torture, sexually-sadistic mutilation, and murder of adult and juvenile monkeys. Noble further managed the group's membership and repeatedly changed the group's name to evade detection by law enforcement," the U.S. Attorney's office said.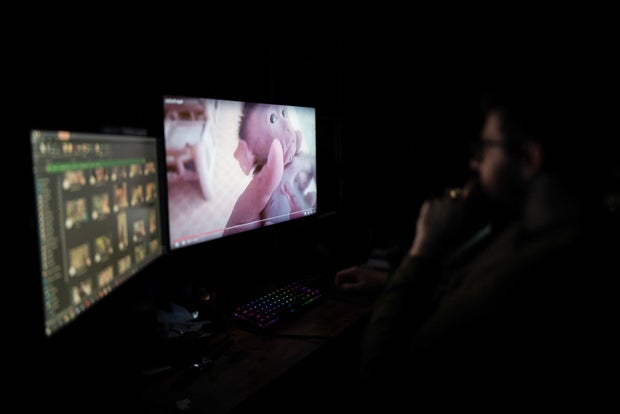 Three other people suspected of involvement in the ring are U.S. nationals Mike McCartney, known by his online moniker "The Torture King"; Stacey Storey, a grandmother in her 40s from Alabama known online as "Sadistic"; and a man whose real name the BBC withheld but who used the screenname "Mr. Ape," who allegedly ran one of the biggest online torture groups from his mother's home in Florida.
None of the three have been charged, but the U.S. Department of Homeland Security's lead investigator on the case, Special Agent Paul Wolpert, told the BBC that he believes they were ringleaders and will eventually face prosecution. If they are charged and convicted of distribution of animal torture content, they could each face up to seven years in prison.
McCartney, a former member of a motorcycle gang who served time in prison, told the BBC that he decided after becoming involved in distributing the videos that he wanted to help take down the ring, "to do the right thing." But he accepted that he could face prosecution, adding: "I profited. That was my mistake."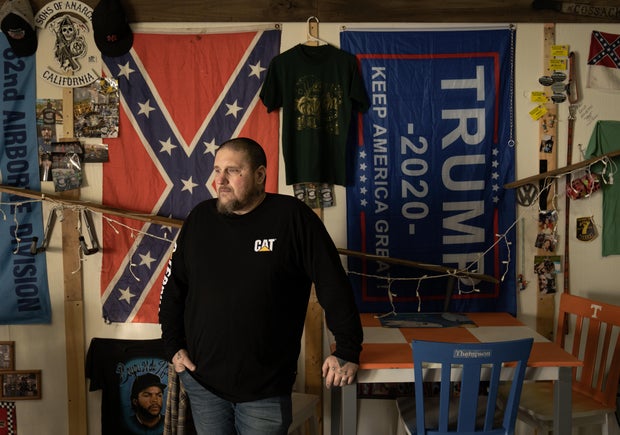 When confronted by the BBC in January in Alabama, Storey said she had been hacked but declined to discuss any details of the case. She also told U.S. law enforcement agents who came to question her previously that she was hacked, according to the BBC, but they seized her phone and allegedly found more than 100 torture videos on the device.
The monkey torture community appears to have evolved on YouTube before spreading to dark web forums and the encrypted messaging app Telegram, where private torture groups had hundreds of members.
There were close to 400 people in one group, known as the "Ape's Cage," many of them in the U.S., while others were from the U.K. and Australia.
Wolpert, the DHS special agent, told the BBC team that everyone involved from the law enforcement community had been deeply shocked by the nature of the alleged crimes.
"It's just so out there," he told the BBC, adding that anybody involved in buying or distributing monkey torture videos, "should expect a knock on the door at some point."
Joel Gunter, an investigative reporter with BBC Eye, said the team behind the investigation had uncovered "a bizarre underworld, the likes of which we could never have imagined."
"It was extreme depravity. We saw a video of a baby monkey being put into a blender, videos with power tools used on monkeys. It was torture like you can't imagine," he said. "It was shocking how casually they would plan and discuss this torture, and then switch to talking about mundane subjects like gardening."
In a statement to the BBC, YouTube said it was working to remove all animal abuse videos from the platform, adding that it had "removed hundreds of thousands of videos" this year. 
The Telegram messaging app's management sent a statement to the BBC saying it was "committed to protecting user privacy and human rights such as freedom of speech," and that its moderators "cannot proactively patrol private groups."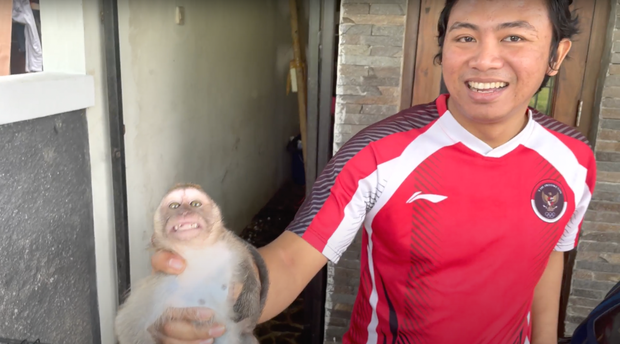 Police in Indonesia arrested two suspects, one of whom is already serving three years for animal torture and the sale of a protected species, while the other was sentenced to eight months for animal torture.  
Los Angeles resident Lucy Kapetanich helped expose the global monkey torture ring after discovering the videos on YouTube.
She told the BBC she used to watch cute animal videos on YouTube to relax after a long day. Among her favorites was a channel documenting the lives of a chimpanzee family at a zoo in Japan. But she said YouTube's algorithms gradually started presenting her more abusive videos, until she saw the monkey torture.
"All it takes is one click and, bam, it's all over your feed," she told the BBC.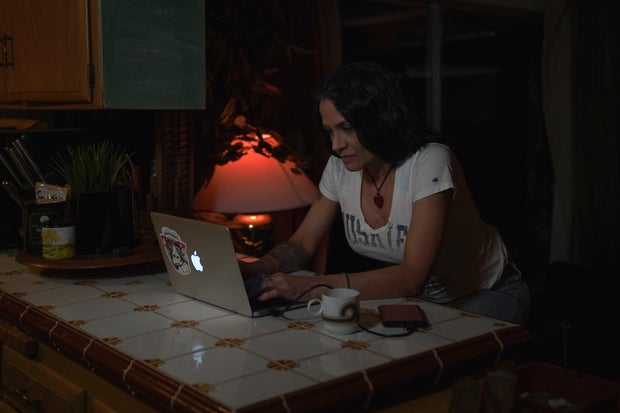 The videos got darker and darker, moving from monkeys dressed up in baby clothes to monkeys being slapped, and then monkeys being killed on-screen.
Kapetanich said she eventually gained access to a monkey hate community on the Telegram messaging app, and she handed over evidence from it to the police.
U.S. authorities are expected to file more charges against people accused of paying for access to the torture videos over the coming weeks.
Thanks for reading CBS NEWS.
Create your free account or log in
for more features.