President Biden will meet with Britain's King Charles III on his upcoming trip to Britain, Mr. Biden's first visit with the British monarch since Charles was crowned king in May. 
The White House said in a statement on Sunday Mr. Biden will be traveling from July 9-13 to Britain, Lithuania for the NATO summit and then Helsinki, Finland a U.S.-Nordic Leaders Summit. His first stop will be in London, where he will meet with King Charles III and British Prime Minister Rishi Sunak to "further strengthen the close relationship between our nations," the White House said. 
Mr. Biden has met with King Charles in the past before he became monarch and before Mr. Biden became president, including a 2015 meeting at the White House with then President Barack Obama. Mr. Biden attended Queen Elizabeth II's funeral last year, and he has spoken with Charles several times since he took the throne, including after the death of his mother. 
But Mr. Biden did not travel to Britain in May for Charles' coronation, instead dispatching first lady Jill Biden. Mr. Biden also did not meet with Charles while visting Ireland and Northern Ireland, part of Britain, in April to celebrate the anniversary of the signing of the Good Friday Agreement.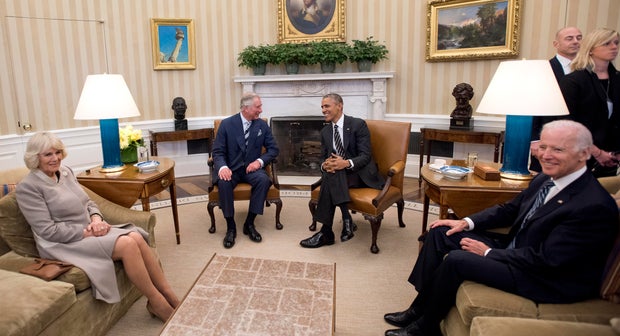 Mr. Biden held a joint press conference with Sunak at the White House in June, and the pair had several face-to-face meetings before then. Sunak, a conservative, took office in Oct. 2022, the first prime minister appointed by Charles. Just two days before she died, Elizabeth had appointed Liz Truss as prime minister. The widely unpopular Truss stepped down less than two months in the role, the shortest tenure of any prime minister in history, and Sunak was then chosen by the Conservative Party as leader.