A highly ranked junior water skier died "suddenly" at the age of 18, according to his water ski team. 
Michael Arthur "Micky" Geller was a freshman student at the University of Louisiana at Lafayette, where he studied kinesiology and was part of the school's Ragin' Cajuns Waterski Team. Gellar was ranked sixth in the world as a junior water skier in the U21 jump, the school said. The water ski team said on Facebook that Gellar was on a full scholarship because of his athletic prowess. 
Gellar was from Ontario, Canada. Funeral services were held in Ottowa on Thursday, the school said, and flags at the university were flown at half-staff the same day. 
Gellar's passing was also confirmed by Water Ski Canada. The organization said on Facebook that he had "died suddenly," but did not provide other information.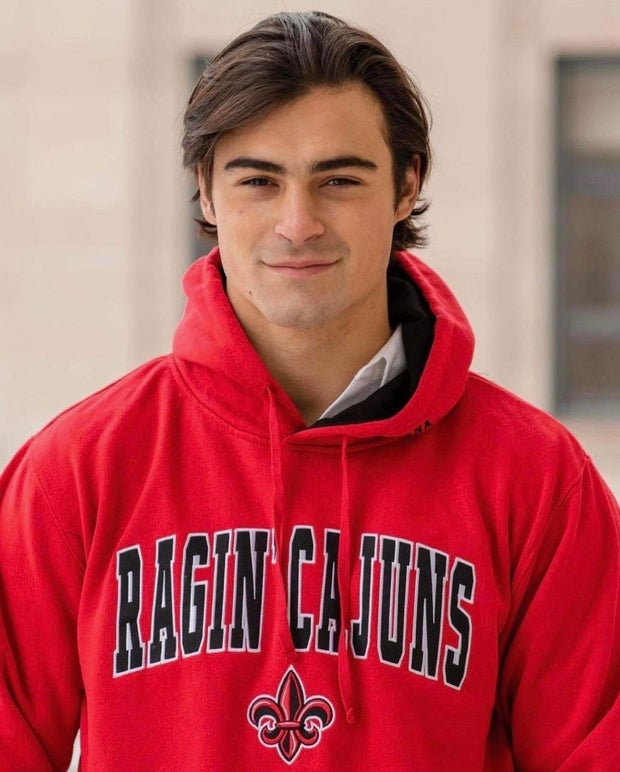 Water Ski Canada called Gellar a "valued member" of the Ragin' Cajuns, the Ontario skiing community, and the organization itself. Gellar skiied for Water Ski Canada in multiple events, including the International Waterski and Wakeboard Foundation's under-17 world championship, the Jr. U.S. Masters Water Ski Tournament, and the 2022 Pan American Championships. 
"As skiers and all the members of our community begin to mourn this great loss, many will acknowledge his amazing work ethic, unending passion, humour, athleticism, and charisma," the organization wrote. "During this difficult time, let us come together as a community to support one another and cherish the memories we have of Micky."
The Ragin' Cajuns team said Gellar loved "nothing more than hitting the ramp and flying far but also enjoyed rock climbing, motorcycling, snowmobiling, (and) engaging in deep conversation and debates about current events, and music." 
According to an obituary, Gellar is survived by his parents, Bobbiann and Mitch, his sister Chloe and multiple grandparents and extended family members. The family said that an annual award would be created in Gellar's honor, though details were not provided. 
"With his full throttle approach to life, Micky experienced more in his 18 years than many ever will.  However, he was just cracking the surface of the possibilities that lay ahead," his family wrote. "There are so many people who truly loved Micky simply because he loved so generously.  Our boy will be remembered for his empathy, passion, strength, fearlessness, drive, discipline and limitless potential."
Kerry Breen

Kerry Breen is a news editor and reporter for CBS News. Her reporting focuses on current events, breaking news and substance use.
Thanks for reading CBS NEWS.
Create your free account or log in
for more features.