Istanbul — Rescuers pulled a dog alive from a collapsed building in southern Turkey three weeks after last month's deadly 7.8-magnitude earthquake, local media reported Thursday, as the human death toll from the disaster soared over 50,000. Teams from a local municipality in central Turkey saved Aleks the dog on Wednesday and delivered him to Haytap, a Turkish animal protection association in the city of Antakya.
A video from DHA news agency shows rescuers reaching between two large concrete slabs and calling to the trapped canine.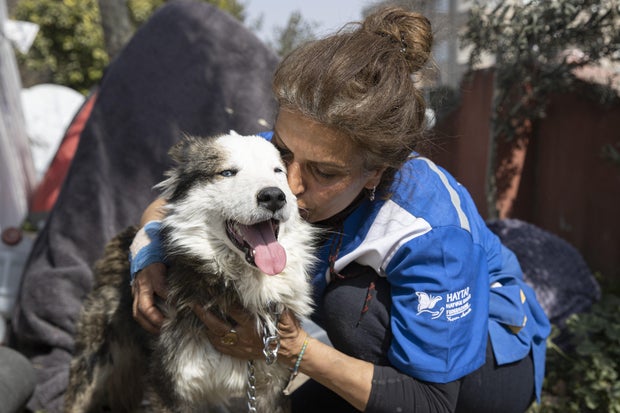 "Is he coming?" one rescuer was heard saying, crouching inside a small hollow in the debris of the collapsed building.
"Aleks, come, my dear," one rescuer calls to the dog. "Well done, my son."
Images then showed the rescuers embracing the dog, who appears to be alert and in good health, and offering him water.
"Every living thing matters to us, human beings or animals," one local was quoted as saying by the privately-owned DHA agency after the miracle rescue.
Rescue workers have saved hundreds of trapped cats, dogs, rabbits and birds cherished by the locals in Antakya, one of the cities flattened by the disaster.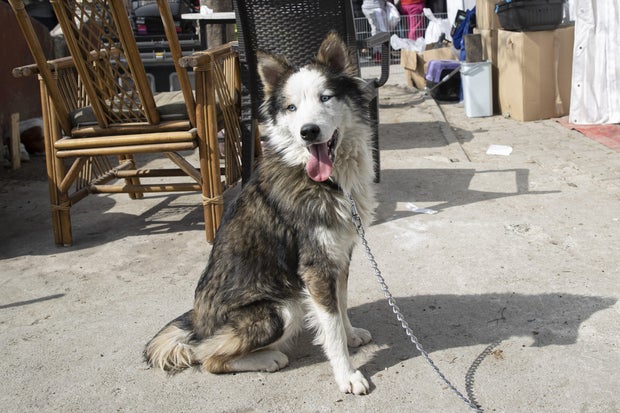 Haytap has rescued dogs, rabbits, cows and even birds from the rubble in Antakya, after receiving calls from tearful owners or neighbors.
In the organization's tent, vets are providing care and treatment for the wounded animals.
Animal rescue stories are a balm for the country, which has been left in shock by the worst natural disaster in Turkey's post-Ottoman history.
Turkish officials have put the death toll from the earthquake, along with a second, 7.5-magnitude temblor that struck just nine hours later, at more than 45,000 people in Turkey alone. Almost 6,000 people have been confirmed dead across the border in northern Syria, according to the government and aid workers in the rebel-held northern region.
A monitoring group based in the U.K., the Syrian Observatory for Human Rights, which relies on a network of sources in the rebel-held part of the civil-war-torn nation, said this week that the toll had climbed closer to 7,000 people, but official agencies haven't updated their figures in several days.
Thanks for reading CBS NEWS.
Create your free account or log in
for more features.