Thousands of people gathered for King Charles III's coronation on Saturday and Catherine, the Princess of Wales, found a way to honor two important people who were not there: Queen Elizabeth II and William's late mother Diana, the last Princess of Wales before Catherine. 
The princess wore the George VI Festoon Necklace, according to Vogue. The three-strand diamond necklace is significant for its ties to the late Queen Elizabeth II and her father, King George. The king commissioned the necklace for his daughter in 1950.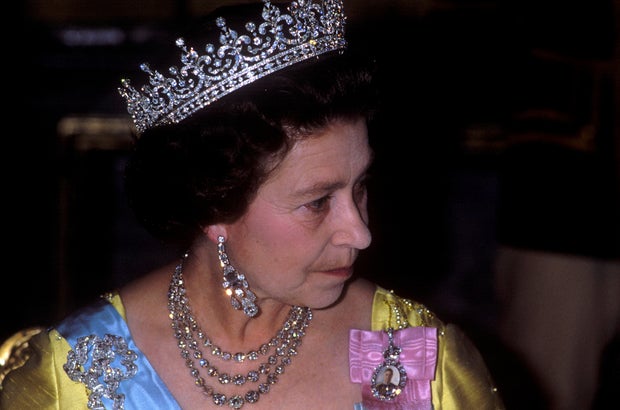 Queen Elizabeth II has been photographed wearing the stunning jewels several times, including at a sate dinner at the White House with former President George W. Bush in 2007.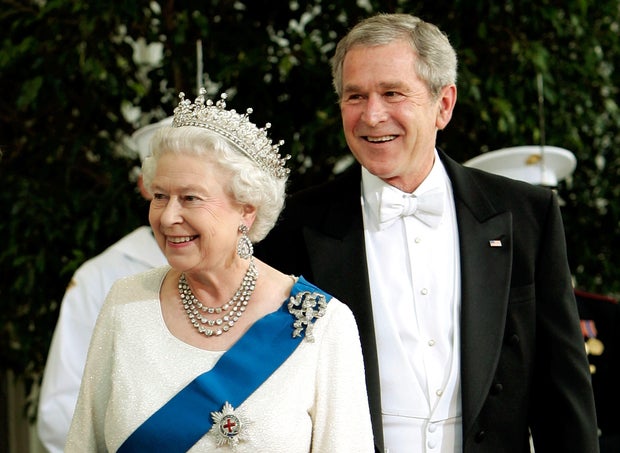 The princess often honors her late mother-in-law, Diana, who died in 1997, with the jewelry she wears. On Saturday, she wore a pair of pearl and diamond earrings that Diana frequently wore.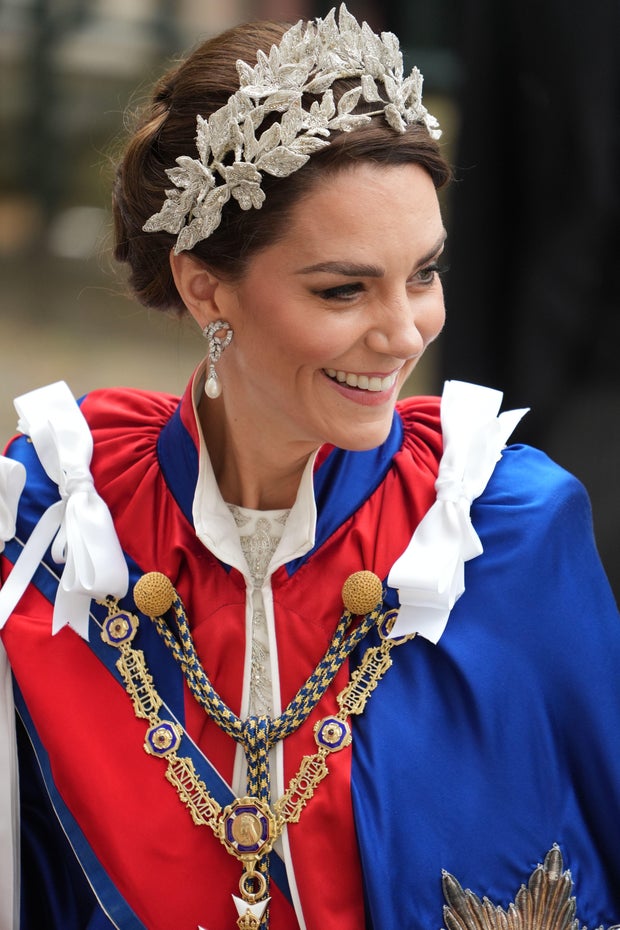 Catherine has been photographed wearing the earrings several times before.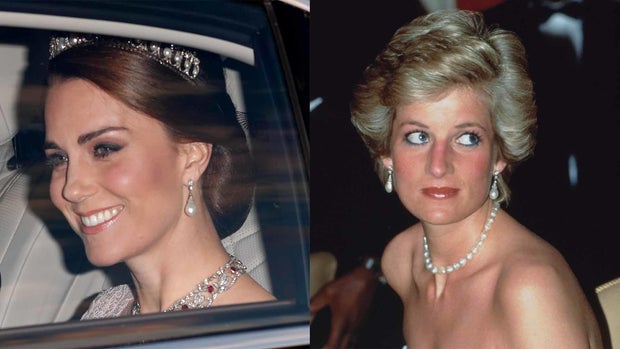 When Prince William proposed to Catherine, he used Diana's 18-carat blue sapphire and white diamond engagement ring. "This was my way of making sure that my mother didn't miss out on today," William said at the time.
The princess also paid homage to the queen during events for her funeral, wearing a brooch the queen had been photographed wearing before. In fact, she wore it on her 73rd birthday in 1999 during a trip to Seoul. Catherine has also been photographed wearing the brooch, on a trip to Belgium in 2017.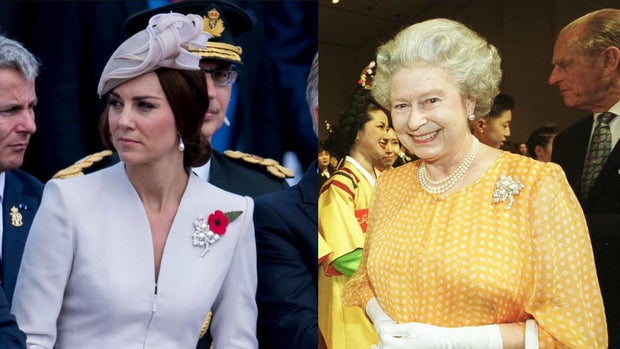 Queen Camilla has also honored the queen at events for her funeral, wearing pearls, seen as an homage to Queen Elizabeth, who often wore them. 
At the coronation, instead of wearing a royal tiara on her head, Catherine opted for an Alexander McQueen headpiece, made in collaboration with milliner Jess Collett, according to Vogue. Her dress was also Alexander McQueen. Catherine wore an Alexander McQueen dress at her 2011 wedding. 
In:
Catherine Princess of Wales
Caitlin O'Kane

Caitlin O'Kane is a digital content producer covering trending stories for CBS News and its good news brand, The Uplift.
Thanks for reading CBS NEWS.
Create your free account or log in
for more features.