A semi-submersible vessel carrying nearly 1,000 packages of cocaine was intercepted in the Pacific Ocean off the coast of Colombia, the country's navy announced Monday. The news came about a week after officials seized a so-called "narco sub" carrying two dead bodies and a huge haul of drugs in the same region.
Three men were aboard the 50-foot semi-submersible when it was detected by units of the Colombian navy with support from the nation's air force, officials said. The navy said in a statement that the vessel was carrying 985 packages of cocaine worth about $33 million and was headed to Central America.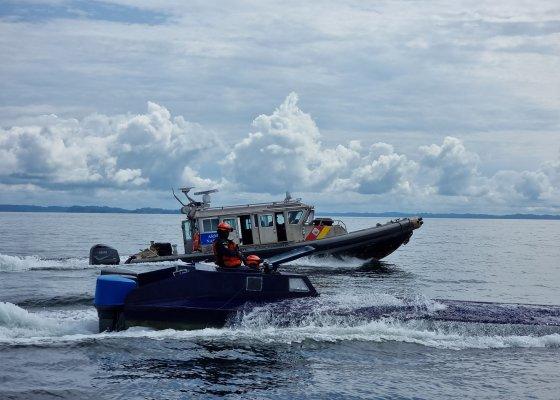 The seizure kept about 2.5 million doses of illegal drugs off the market, it said.
Officials posted video of the vessel's seizure, showing officers unloading packages from the vessel, some of which appeared to be labeled "ROCKY" and "LMM."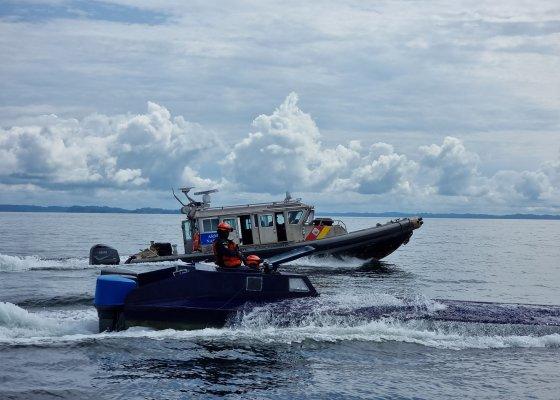 In addition to the drugs, military officers found navigation and communications equipment inside the boat.
"This operation was completed thanks to naval intelligence information and capabilities from the coast guard," Captain Cristian Andres Guzman Echeverry said in the video released by the navy.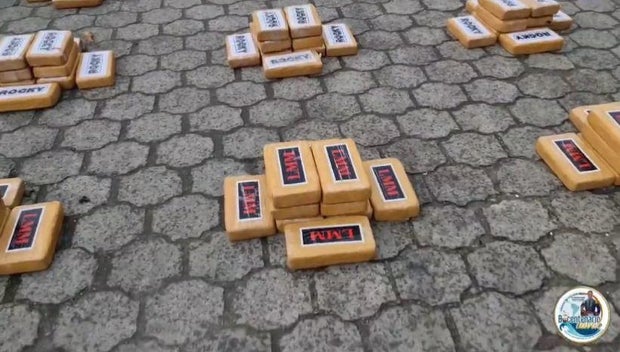 The seized cargo, along with the three people detained from the vessel, were transferred to a port in Tumaco where the drugs tested positive for cocaine, officials said.
"The Colombian Navy will continue to use all its capabilities to stop narcotrafficking," Guzman Echeverry said.
Last week, the Colombian navy said it seized a cocaine-laden submarine with two dead bodies and two people in "poor health" on board.  And just days later, officials in northwestern Spain refloated a homemade semi-submersible vessel they suspect may have been used to transport cocaine.
"Narco subs" are commonly used by traffickers in Central and South America to transport drugs. The vessels move low in the water to escape detection and rarely are able to fully submerge.
The submarines sometimes make it all the way to North America. In 2019, a submarine carrying 12,000 pounds of cocaine worth more than $165 million was seized by the U.S. Coast Guard.
Stephen Smith
Stephen Smith is a senior editor for CBSNews.com.
Thanks for reading CBS NEWS.
Create your free account or log in
for more features.