Johannesburg — Uganda's president signed one of the world's harshest anti-LGBTQ bills into law Monday morning. The law signed by President Yoweri Museveni calls for life imprisonment for anyone found to have engaged in same-sex sexual acts.
Anyone convicted of something labeled "aggravated homosexuality," defined as same-sex sexual acts with children, disabled individuals or anyone else deemed under threat, can now face the death penalty.
"His Excellency, the President of the Republic of Uganda, General Yoweri Kaguta Museveni, has executed his constitutional mandate prescribed by Article 91 (3) (a) of the Constitution. He has assented to the Anti-Homosexuality Act," announced Anita Among, speaker of the Ugandan Parliament, adding call for Uganda's law enforcement agencies to "enforce the law in a fair, steadfast and firm manner."
Uganda's parliament passed legislation outlawing same sex relations in March, making it a criminal offence to even identify as LGBTQ, with a possible life jail sentence.
In a statement Monday, President Biden called for the law's "immediate repeal," denouncing it as "a tragic violation of universal human rights—one that is not worthy of the Ugandan people, and one that jeopardizes the prospects of critical economic growth for the entire country."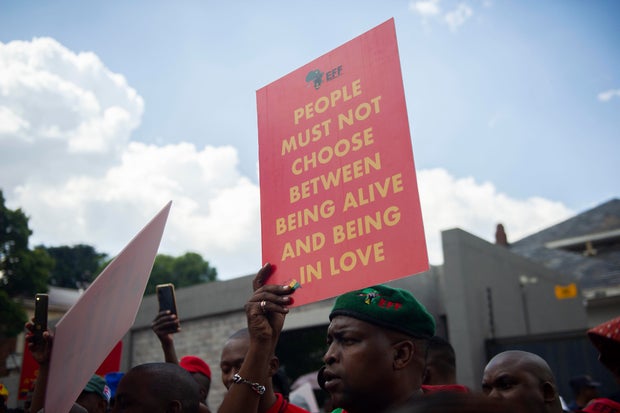 Last week, Deputy President of South Africa, Paul Mashatile, said his country's government did not agree with Uganda's anti-LGBTQ stance and promised to try to persuade Museveni's administration to back down from the new legislation.
Mashatile joined a chorus of voices from Western countries and the United Nations imploring Museveni not to sign the bill, all of which the Ugandan leader and military commander appeared to have brushed off.
Homosexual acts are illegal in more than 30 other African nations and LGBTQ activists fear the new law in Uganda will embolden neighboring countries such as Kenya to consider stricter legislation.
Uganda holds "thanksgiving" event for anti-gay laws
Same sex relations were already banned in Uganda before Museveni signed the new law, but opponents say it goes further in targeting LGBTQ people. The law has instilled fear across the gay community in Uganda, prompting many to flee to neighboring countries or go underground.
The international organization Trans Rescue, which helps transgender people and others escape dangerous situations immediately tweeted a plea for financial support upon the bill's passage, urging anyone to help save the lives of vulnerable Ugandans and warning that it was preparing for an "onslaught of requests" for help.
The group said it has been fundraising to secure warehouse space to store the personal items of people fleeing the country.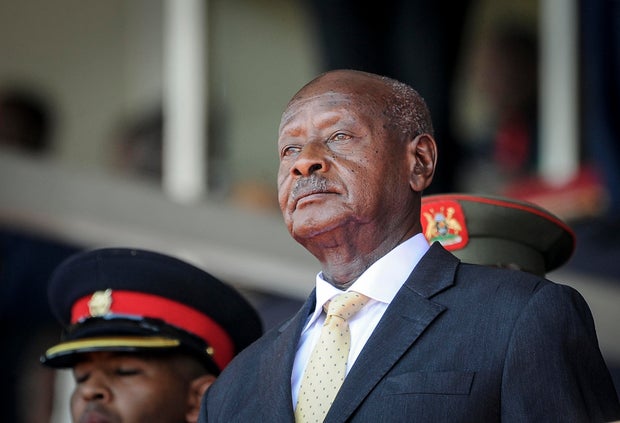 Museveni, who's been Uganda's president for 37 years, ignored the calls from around the world to reject the new legislation and said in a televised address on state media in April that his "country had rejected the pressure from the imperials."
Ugandan authorities have acknowledged that the new law could hurt the Ugandan economy, which receives billions of dollars in foreign aid every year.
In:
Discrimination
LGBTQ+
Thanks for reading CBS NEWS.
Create your free account or log in
for more features.