LONDON — Reaching a 70th anniversary is rare for any married couple. On Monday, Queen Elizabeth and Prince Philip celebrated that milestone — as did London.
If they know the secret of what makes a marriage work for 70 years, they weren't saying on Monday. Just a few silent photos have been released to mark the occasion. The royal platinum anniversary is a quiet family affair.
But London wasn't quiet. The bells of Westminster Abbey rang out for hours, just as they had on this day in 1947 when then-Princess Elizabeth married a dashing naval officer named Philip Mountbatten, who some around the royal court thought might be a little too dashing, according to one of the queen's bridesmaids, Margaret Rhodes. 
And of course, Prince Philip was the most utterly good looking "viking god."
"Viking god," Phillips said.
"Well, he really was so good looking," Rhodes said.
How did the marriage work so well for so long? According to friends like Gyles Brandreth, the secret was division of labor.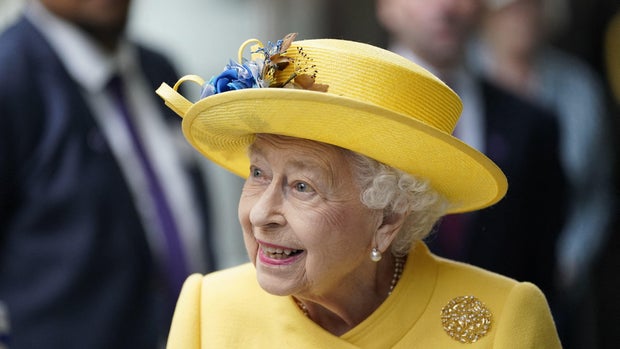 "So essentially the queen has always worn the crown and Prince Philip was allowed to wear the trousers," Brandreth said.
"She was the front woman. She is the person that people around the world know. It's her face that's on the postage stamps, but behind the scenes he was there at every turn," Brandreth said.
A shared sense of humor may also have helped. You can only imagine what the thought bubbles would say. Philip has had a unique role in the queen's life, according to royal writer Roya Nikkah.
"The queen has spent seven decades living in a world where everyone says 'yes' to her. Phillip is someone who can be completely forthright and tell her how it is," Nikkah said.
"He's the only one who says 'no'?" Phillips said.
"I think so, yeah," Nikkah said.
Seventy years for a very public, very private couple.
Mark Phillips

Mark Phillips is CBS News senior foreign correspondent based in London.
Thanks for reading CBS NEWS.
Create your free account or log in
for more features.