Two brothers were sentenced to 22 years each in federal prison for allegedly conspiring to traffic more than 7,700 pounds of cocaine from Colombia to the Unites States on "low-profile" boats, authorities said.
Robin Castro-Gomez, 36, and Alvaro Castro-Gomez, 41, pleaded guilty last September to conspiring to possess with intent to distribute huge amounts of the drug, valued collectively at about $100 million, the U.S. Attorney's Office for Florida's middle district announced in a news release. The brothers were charged for their alleged attempts to move cocaine from Tumaco in Colombia to Central America, for importation into the U.S., via three "low-profile vessels" in the Eastern Pacific Ocean between August 2017 and March 2018. Alvaro Castro-Gomez has a previous conviction for trafficking narcotics on the high seas, according to the U.S. attorney.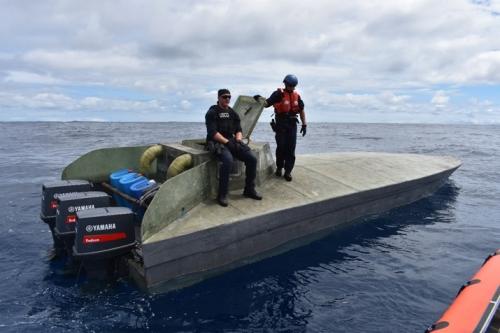 Authorities say Robin Castro-Gomez led the brothers' first joint trafficking attempt in August 2017, "recruiting mariners to partake in the trip, as well as giving orders and providing logistical equipment to his co-conspirators," while Alvaro helped him. The vessel used to carry out this first effort was intercepted by members of the U.S. Coast Guard, who found about 2,200 pounds of cocaine stashed inside.
The brothers tried to traffic a larger shipment of cocaine, about 3,200 pounds, through the Eastern Pacific Ocean by way of another low-profile vessel that November, the U.S. Attorney's Office said. This time, Robin-Castro Gomez "led and organized" the venture while Alvaro Castro-Gomez allegedly recruited, hired and paid one mariner to help pull off the scheme. The Coast Guard found and intercepted the shipment near Isla de Coco, Costa Rica.
A third vessel, also routing through the Eastern Pacific Ocean and linked back to both brothers, was intercepted near Guatemala in March 2018. Authorities say they found more than 2,400 pounds of cocaine stored inside.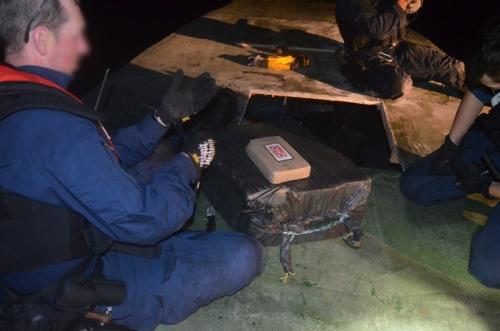 Low-profile vessels are designed to sit just above the surface of the water, allowing them to often evade detection. Their use in drug smuggling operations is not uncommon. Although they are not exactly the same, the low-profile vessels allegedly used by the Castro-Gomez brothers are similar to semi-submersible vessels laden with drugs — commonly called "narco-subs" — that authorities have intercepted off Colombia.
In March, the Colombian Navy announced that a narco-sub measuring about 50 feet long was intercepted in the Pacific Ocean with roughly $33 million worth of cocaine on board. The vessel was headed toward Central America, officials said at the time. Two weeks earlier, officials found and seized another semi-submersible vessel in the same region, which was carrying two dead bodies in addition to a large shipment of drugs.
Thanks for reading CBS NEWS.
Create your free account or log in
for more features.