Arade Dam, Portugal — Police renewed on Tuesday the search for Madeleine McCann, the British child who disappeared in Portugal in 2007, with officers digging and scraping the surface of land next to a dam located not far from where she went missing. About 20 officers with rakes and hoe-like tools spread out in a line and began poking and raking the soil close to the Arade dam, which is about 30 miles from Praia da Luz in southern Portugal, where the 3-year-old girl was last seen alive 16 years ago.
Earlier, a couple of firefighters could be seen in a dinghy on the reservoir.
There were no immediate details on what progress was being made in the search.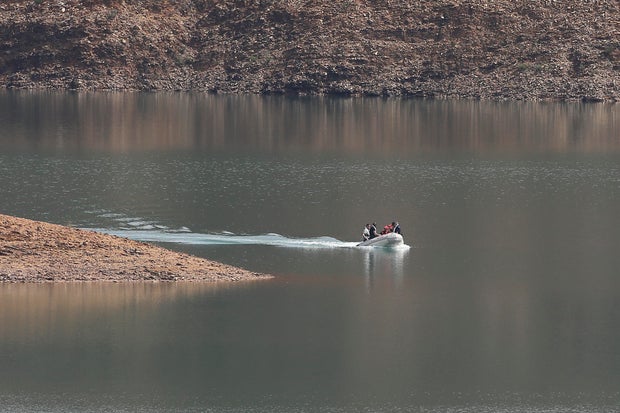 The operation, headed by Portuguese police aided by German and British colleagues, was announced Monday. Portuguese officials said it followed a request from German authorities.
Portuguese police on Monday set up two blue tents and cordoned off the area to the media and public. More than a dozen cars and police vans arrived early Tuesday. Between 20 and 30 officers, some in uniform, were in the area. Witnesses said police began searching shortly before 8 a.m.
Portuguese media said it was the fourth search for McCann, following the initial one in 2007 in the Algarve area and then others in 2013 and 2014. Another search was conducted in Germany in 2020.
This week's search is believed to be the first in the dam area.
German prosecutors in Braunschweig said in a written statement Tuesday that "criminal procedural measures are currently taking place in Portugal as part of the investigation into the Madeleine McCann case."
They added that "the measures are being implemented by way of mutual legal assistance by the Portuguese prosecution authorities with the support of officers from the Federal Criminal Police Office."
"More detailed information on the background is not being released at this time for investigative tactical reasons," the statement said.
In mid-2020, German officials said a 45-year-old German citizen, identified by media as Christian Brueckner, who was in the Algarve in 2007, was a suspect in the case. Brueckner has denied any involvement in McCann's disappearance but is currently serving a seven-year prison sentence in Germany for a rape he committed in Portugal in 2005.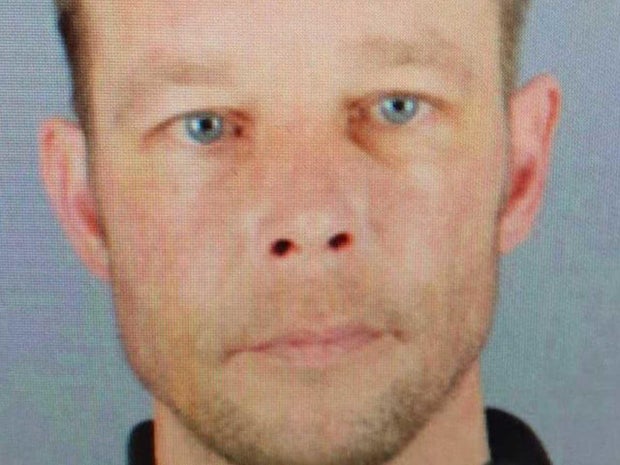 Brueckner spent many years in Portugal, including in the resort of Praia da Luz around the time of Madeleine's disappearance from the resort town in 2007.
Last year, a German public prosecutor announced charges against Brueckner "for several sexual offenses he is alleged to have committed in Portugal between Dec. 28, 2000, and June 11, 2017," unrelated to the McCann case.
He is under investigation on suspicion of murder in the McCann case but hasn't been charged.
The case stirred worldwide interest for several years, with reports of sightings of her stretching as far away as Australia, along with a slew of books and television documentaries about the case.
Rewards for finding McCann, who would now be 20, have reached several million dollars.
British, Portuguese and German police are still piecing together what happened on the night when she disappeared from her bed in the southern Portuguese resort on May 3, 2007. She was in the same room as her twin brother and sister, who were 2 at the time, while her parents had dinner with friends at a nearby restaurant.
Referring to the latest searches, Braunschweig prosecutor Christian Wolters said Tuesday that "we are investigating there in Portugal on the basis of certain tips," but he declined to give further details.
Wolters said the search would "take a little time." Portuguese officials said that the search would take place over the next few days.
Thanks for reading CBS NEWS.
Create your free account or log in
for more features.